Our Financing Offer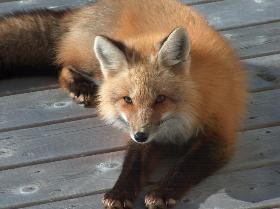 Rare Earth Venture will mortgage most properties on our web page on the following terms:
25% down plus the HST (15%) required at the time of closing
The remainder will be mortgaged with a repay period of either 5, 10 or 20 years at 8% interest.
No appraisal required and no penalty if you wish to pay out early.
See the bottom of our property listing page for options regarding the down payment, term of repayment and monthly payments.
Mortgage Example
Here is an example of our offering for financing a $100,000 land parcel:
| Land Price | Percent Down | Down Payment | Financed | Length in Years | Monthly Payment |
| --- | --- | --- | --- | --- | --- |
| $100,000.00 | 75% | $75,000.00 | $25,000.00 | 20 | $207.09 |
| $100,000.00 | 50% | $50,000.00 | $50,000.00 | 20 | $414.18 |
| $100,000.00 | 25% | $25,000.00 | $75,000.00 | 20 | $621.27 |
| $100,000.00 | 75% | $75,000.00 | $25,000.00 | 10 | $301.60 |
| $100,000.00 | 50% | $50,000.00 | $50,000.00 | 10 | $603.20 |
| $100,000.00 | 25% | $25,000.00 | $75,000.00 | 10 | $904.81 |
| $100,000.00 | 75% | $75,000.00 | $25,000.00 | 5 | $505.35 |
| $100,000.00 | 50% | $50,000.00 | $50,000.00 | 5 | $1,010.71 |
| $100,000.00 | 25% | $25,000.00 | $75,000.00 | 5 | $1,516.06 |